Untangling Spending in Higher Education




It's a turbulent time for higher education institutions. Operating costs are going up, capital funding from the government is going down, and tuition fees are always under pressure.
Meanwhile spending is under more scrutiny than ever.
50% of a teaching institution's income goes on indirect support for teaching and research.
In this eBook, we're going to show you how to track and control spending, as it happens.
Can you see University spending as it happens?
Teaching costs outside of staffing can account for 18% of university spending
It's easy to be transparent about big ticket purchases like furniture and scientific equipment; or large, regular expenses like staffing costs. But within departments there are hundreds of smaller purchases made every day at the discretion of individuals.
In this eBook you will learn how to:
Get to grips with departmental spending



Download the Untangling Spending eBook



Track and control spending across departments in real time
Make university spending more transparent to department heads and students
Reduce the amount of time spent managing financial admin - for you and your academic staff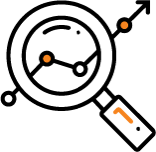 Soldo® 2020. All rights reserved
Mastercard is a registered trademark, and the circles design is a trademark of Mastercard International Incorporated. The Card is issued by Soldo Financial Services Ltd (a company incorporated in the UK with company number 09495650) pursuant to licence by Mastercard International Inc.. Soldo Financial Services Ltd complies with the principles of the Data Protection Act 2018 and the Privacy and Electronic Communications (EC Directive) Regulations 2003. Soldo Financial Services Ltd data protection number is ZA147304, Soldo Financial Services Ireland DAC t/a Soldo is a company incorporated in Ireland with company number: 610705. Soldo Financial Services Ireland DAC t/a Soldo is authorised to operate as an Electronic Money Institution under Regulation 9 of the Electronic Money Regulations to issue electronic money and to provide payment services by the Central Bank of Ireland under registration number C179925. Soldo Financial Services Ireland DAC t/a Soldo, complies with Data Protection regulations under the EU Data Protection Regulation (GDPR) which came into force on the 25th May 2018. The registered office address is: Soldo Financial Services Ireland DAC t/a Soldo 33 Sir John Rogerson's Quay DUBLIN D02 XK09. The principal trading address is: Soldo Financial Services Ireland DAC t/a Soldo The Tara Building, Tara St, Dublin, D02 F991, Ireland. All communications should be sent to this address. The registered VAT number is: 3527274HH