A tech firm's guide to controlling business spend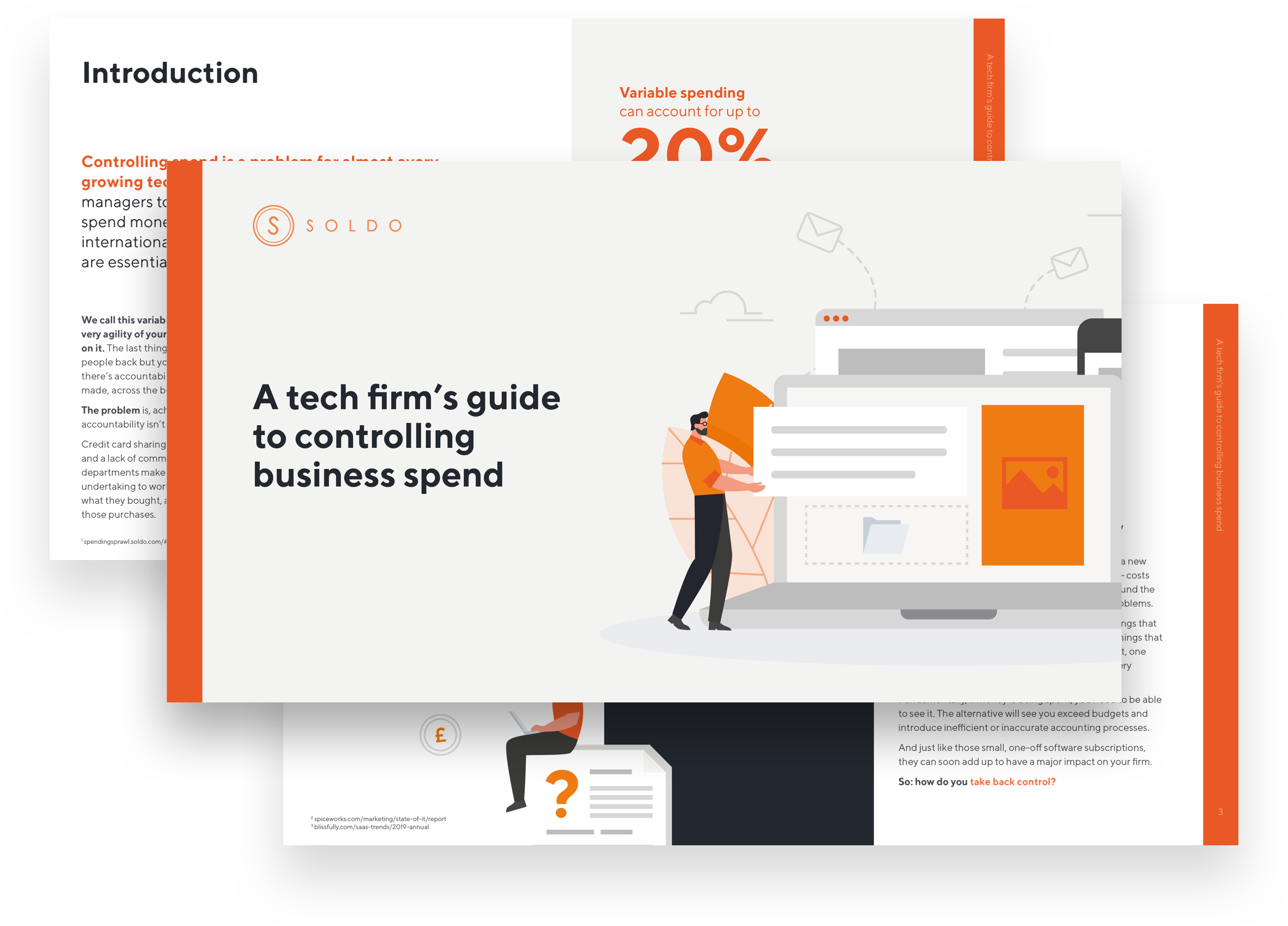 Spending can quickly add up in tech firms. From cleaning supplies, software purchases, to reimbursement claims. Credit card sharing, high staff turnover, and a lack of communication between departments make it a huge administrative undertaking to work out who spent what, what they bought, and who authorised those purchases. It doesn't have to be this way.
Learn how to reduce overspending and increase spend transparency.
Get to grips with variable spending



Variable spending can account for up to 20% of a typical business' spending



Download the Tech Firms' Guide to Controlling Business Spend




How to reduce overspending
How to embed greater transparency into your accounting and reporting
How to streamline your expense processes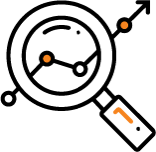 Soldo® 2020. All rights reserved
Mastercard is a registered trademark, and the circles design is a trademark of Mastercard International Incorporated. The Card is issued by Soldo Financial Services Ltd (a company incorporated in the UK with company number 09495650) pursuant to licence by Mastercard International Inc.. Soldo Financial Services Ltd complies with the principles of the Data Protection Act 2018 and the Privacy and Electronic Communications (EC Directive) Regulations 2003. Soldo Financial Services Ltd data protection number is ZA147304, Soldo Financial Services Ireland DAC t/a Soldo is a company incorporated in Ireland with company number: 610705. Soldo Financial Services Ireland DAC t/a Soldo is authorised to operate as an Electronic Money Institution under Regulation 9 of the Electronic Money Regulations to issue electronic money and to provide payment services by the Central Bank of Ireland under registration number C179925. Soldo Financial Services Ireland DAC t/a Soldo, complies with Data Protection regulations under the EU Data Protection Regulation (GDPR) which came into force on the 25th May 2018. The registered office address is: Soldo Financial Services Ireland DAC t/a Soldo 33 Sir John Rogerson's Quay DUBLIN D02 XK09. The principal trading address is: Soldo Financial Services Ireland DAC t/a Soldo The Tara Building, Tara St, Dublin, D02 F991, Ireland. All communications should be sent to this address. The registered VAT number is: 3527274HH